Inter Defender Matteo Darmian: "Evident Hand Ball But We Have To Take Responsibility"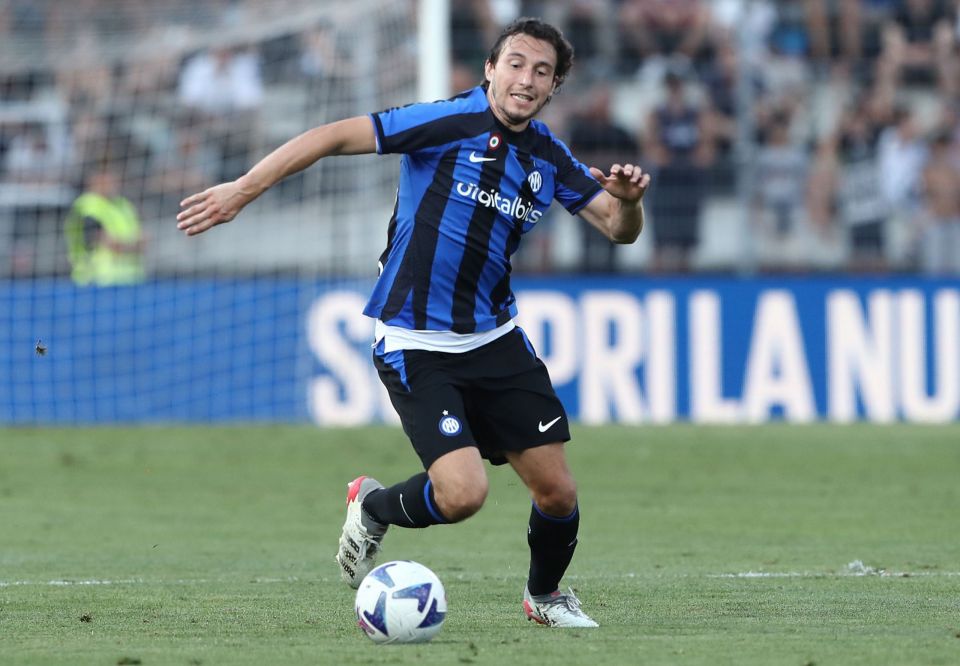 Inter defender Matteo Darmian feels that the Nerazzurri players have to take responsibility for their loss to Juventus this evening despite the fact that there was a major moment of refereeing controversy that went against them.
Speaking to InterTV after the match, via FCInterNews, the 33-year-old stated that as far as he's concerned the handball in the buildup to the Bianconeri's goal was blatant, but also that this cannot be an excuse for the fact that the Nerazzurri failed to get a result.
Inter had the majority of the possession against Juventus, but they were unable to do anything with it besides take some shots from distance for long parts of the match.
The fact that they conceded from a situation where it looked as though there had been a handball in the buildup didn't help matters, but in truth that was only one moment in the match.
From Darmian's perspective, there is anger at the manner in which the Bianconeri's goal came, but also a sense that the Nerazzurri players needed to have done better.
Of the handball moment, the 33-year-old said that "I think it was evident and I don't feel I have to comment on it, it speaks for itself."
"Unfortunately that moment heavily affected the match," he continued.
"We also have to take responsibility because we could have done better, but now we're having to head into the break with a defeat."
"Now we have some time off, and it can help us to be ready when we return."
Asked whether he knew that there was a handball in the buildup to Juventus's goal immediately, Darmian replied "Yes and no, I raised my hand immediately because I thought there had been a touch in the buildup, but I wasn't sure."
Of what the problems were with the Nerazzurri's performance, Darmian said that "I don't know what we were lacking."
"It certainly wasn't a great match technically speaking, it was more of a scrap, and unfortunately we weren't able to at least equalize, which perhaps would've been a more fair result."
And regarding being recalled to the Italian national team, Darmian said that "I'm very very happy to be called up, and it feels like a reward for all the effort that I put in during the week, and also during the matches."
"It's a source of pride for me to wear the Azzurri shirt again," he added.