Inter Milan Linked Porto Coach Sergio Conceicao Considering Shock Resignation With Immediate Effect, Portuguese Media Report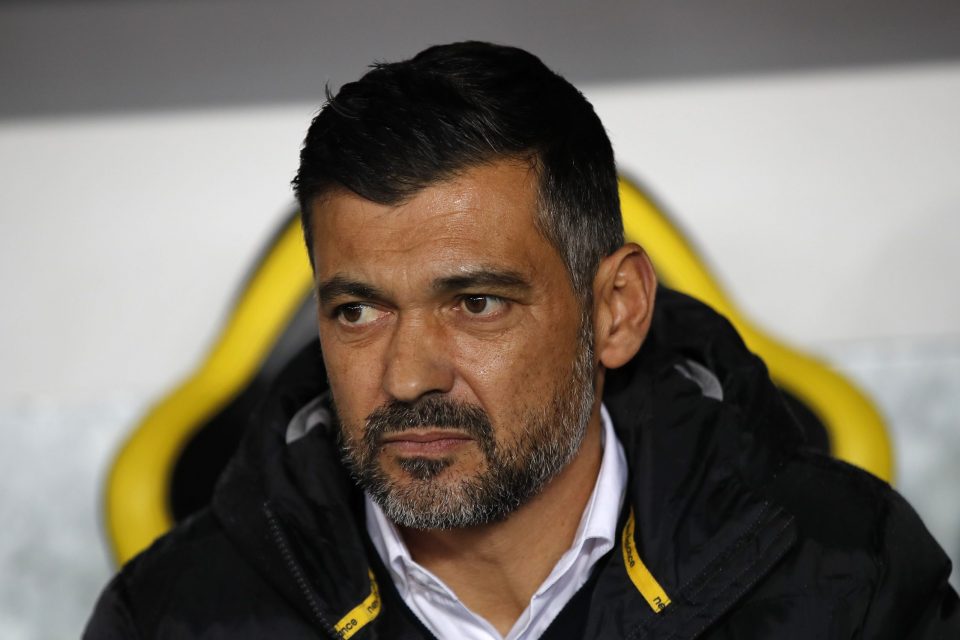 Porto coach Sergio Conceicao could step down from his position in the next few days, as the 48-year-old is not happy with how things have been going at the club.
This according to Portuguese news outlet Record, who report that the coach, who has been linked with Inter in the past, could decide to make his registration immediate during the international break.
Conceicao has been in charge of Porto since 2017, but according to Record, he has grown tired of the cycle of having to consistently rebuild the team seemingly every summer as there is significant squad turnover.
The 48-year-old feels that his work gets more and more difficult due to key players regularly leaving, often without adequate replacements coming in.
Moreover, Record notes, the coach aired these grievances in public statements not long after Porto were eliminated from the Champions League round of sixteen by Inter.
These statements were responded to by Porto president Jorge Nuno Pinto da Costa in a thinly-veiled dig at the coach, which the Portuguese outlet report caused the coach to become very frustrated.
The situation could come to a head with Conceicao reportedly ready to step down in the very near future, and according to Record he is considering the possibility of leaving the role before the team returns from the international break.
Conceicao, who played for Inter for two seasons between 2001 and 2003 in addition to having spells with Lazio in Serie A, has been linked with the Nerazzurri job on a number of occasions, although he has always chosen to stay at Porto up to this point.