Inter Milan Striker Edin Dzeko: "I Play Every Three Days Aged 37, Want To Keep Going"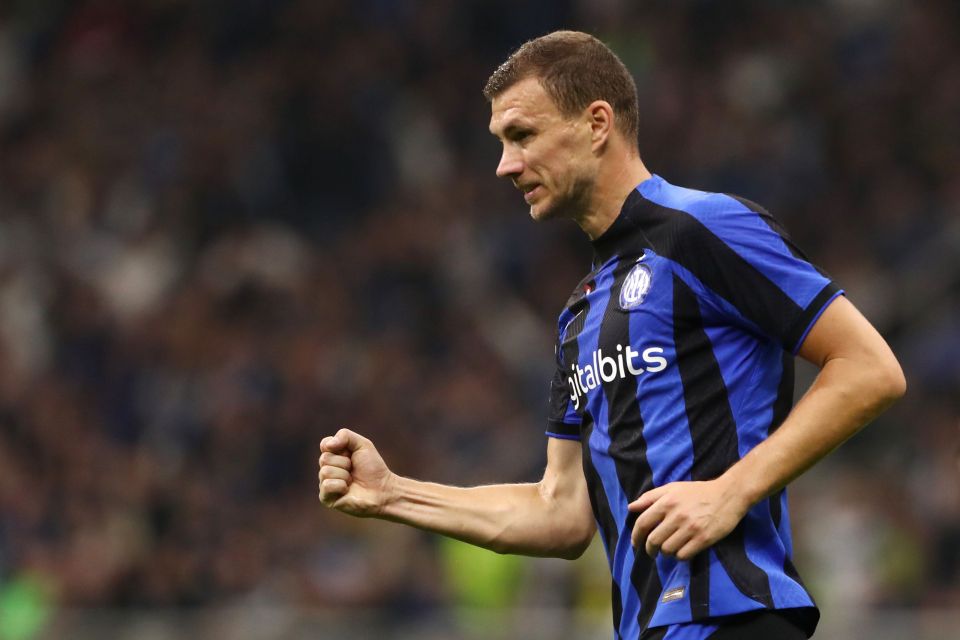 Inter striker Edin Dzeko feels that even at the age of 37, he is still ready to keep making a contribution both for the Nerazzurri and for the Bosnian national team.
Speaking in a press conference with the national team, as reported by FCInterNews, the Nerazzurri striker gave his thoughts on his continuing to play at a high level well into his thirties.
Dzeko joined Inter from Roma in the summer of 2021 at the age of 35, having already had what would be a long career for many players behind him playing for the likes of Manchester City and Wolfsburg in addition to the Giallorossi.
Since joining the Nerazzurri, Dzeko has continued to thrive and prove his quality, whilst he remains a fixture for his national team, for whom he is the all-time leading appearance-maker and top goalscorer in addition to captain.
"The fact that I'm here at 37 says a lot about my desire," the Inter striker said of his presence with the national team.
"Many of my teammates have retired, but that's not my desire," he added.
Dzeko noted that "I play every three days for my club, I don't want to take a break during these two weeks."