Video – Inter Milan Striker Dzeko Shares Clip Of Bosnia & Herzgovina Celebrating Win Over Iceland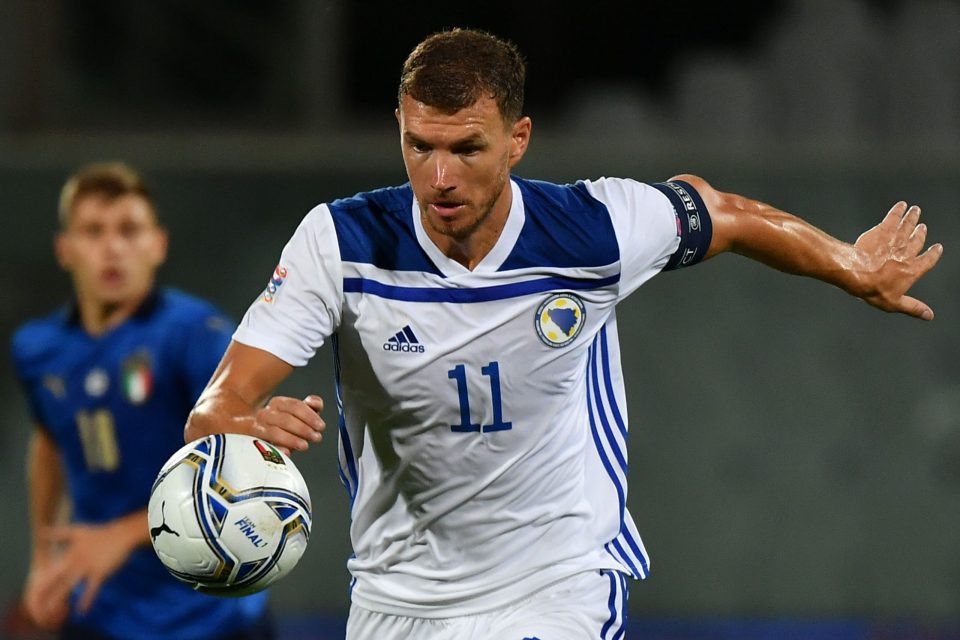 Inter striker Edin Dzeko was not able to play a part in the Bosnia and Herzgovina national team's 3-0 win over Iceland in a EURO 2024 qualifier, but he still was there to celebrate the massive victory with his teammates.
The 37-year-old Nerazzurri striker will be hoping that the team can be successful in their EURO 2024 qualifying campaign so that he can captain them at a first ever Euros.
Dzeko shared video of the team's celebrations in a video on his Facebook account.