Inter Milan Goalkeeper Andre Onana: "A Difficult Month Awaits Us, But We're Not Afraid"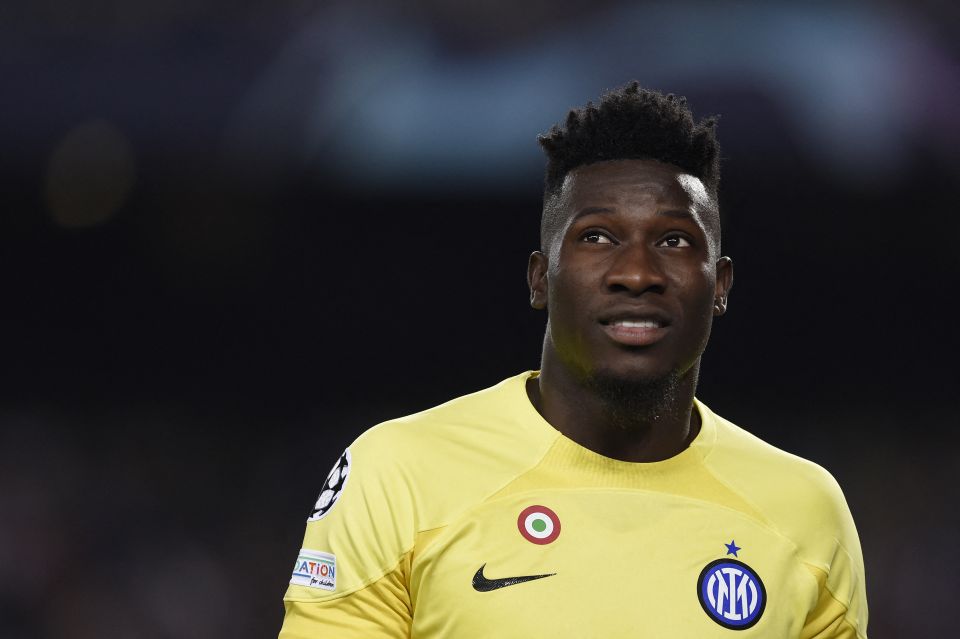 Inter goalkeeper Andre Onana has no illusions that the team will have anything but a massive challenge ahead of them in the month of April, but he does not feel that there is anything to be afraid of.
Speaking to Italian broadcaster SportMediaset, via FCInterNews, the 26-year-old gave his thoughts ahead of the Nerazzurri's packed schedule on three fronts starting Saturday, and suggested that the team deserve more respect than they tend to get at the top European level.
Inter will face Fiorentina in Serie A on Saturday to make their return from the international break, and this will truly only be the beginning for them.
Apart from the four more matches on the way in the league following Saturday's match, Inter will play both legs of a Coppa Italia semifinal tie against Juventus, and of a Champions League quarterfinal tie against Benfica.
By the end of it, Inter will have found out a lot about how their season is set to end, a daunting prospect, but Onana is not scared.
"You always have to play without fear," the Cameroonian said, "if you're afraid then it's better not to be on the pitch at all."
He continued that "A difficult month awaits us, but we work every day in training to be ready for matches like the ones against Benfica and Juve."
"We need to work well in training, and I believe that if we're at our best then it can be a month that gives us great satisfaction.'
Regarding the fact that he has managed a number of clean sheets in the Champions League, where he has the highest number of saves of any goalkeeper this season, Onana said that "That just means the defense is doing its job very well."
"I can save a lot of shots, but we'll never get far if the entire group isn't top-class," he continued.
"A clean sheet is the result of collective effort, from the coach to the forwards to all the players on the bench," Onana emphasized.
"We're all in it to defend the Inter crest, and for me it's an honour to be the goalkeeper of this club."
Onana then went on to say that "We deserve more respect in Europe, because we knocked out Barcelona and got through a tough group."
"I want to win everything," he concluded.