Gianluca Di Marzio: "Hard To Discuss Inzaghi Future Should He Reach Champions League Semifinals"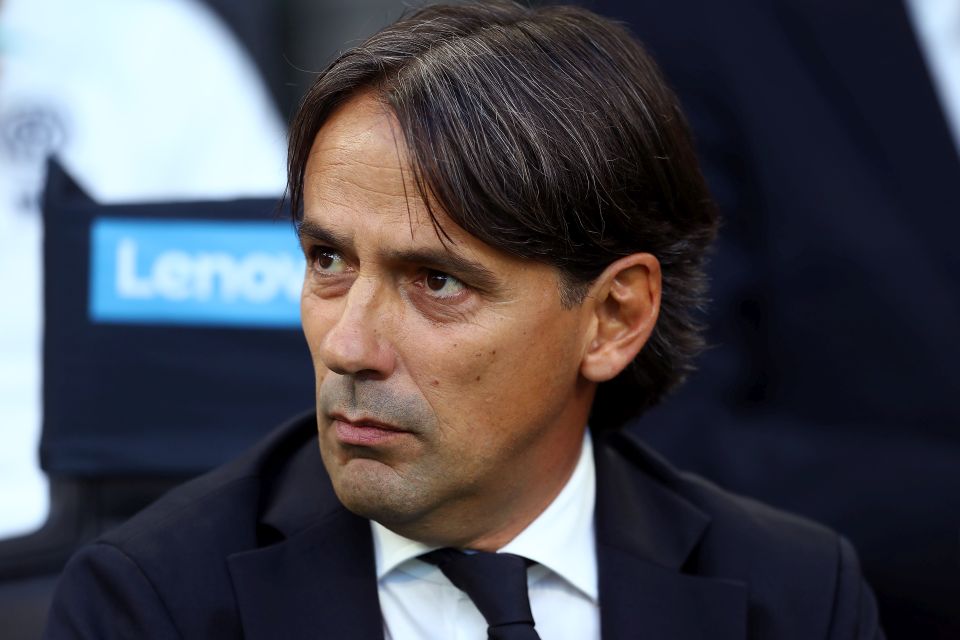 Sky Sport Italia transfer market expert Gianluca Di Marzio expects that Inter coach Simone Inzaghi's future could be heavily linked with whether or not he reaches the semifinals of the Champions League.
Reporting live on air for Sky, via FCInterNews, Di Marzio gave the view that the 46-year-old would not likely be sacked as Nerazzurri coach should he guide the team to the next round of the Champions League, whilst he also poured cold water on links between Inter and Roberto De Zerbi.
Throughout this season, rumours have abounded about the future of Inzaghi as Inter coach.
The former Lazio boss has come under fire at points when the Nerazzurri's form in the league has sagged, and there have been real suggestions that he could be on his way at the end of the season particularly if the team were to fail to finish in the top four.
On the other hand, the Nerazzurri's form in Europe has been exceptional.
Inzaghi has more than proven his worth in the Champions League as he's guided the Nerazzurri past the round of sixteen for the first time in twelve years, and they could go even further.
"There have been digs at Inzaghi which have been more or less direct, even from within the club," Di Marzio said, "like when the team lose unexpectedly and there's a bit of a feeling of bitterness."
"But then there's always been a response, which could also come in the Champions League," he noted, "if Inzaghi reaches the semifinals, it would be hard to discuss his future."
Regarding possible replacements for the 46-year-old as Inter  coach, Di Marzio noted that "One of the names that's been mentioned is that of De Zerbi, but I know he doesn't want to return to Italy – he wants to stay in the Premier League."
He then added that "It's not easy to find a certain kind of coach, particularly if you're trying to change the style of play."