Ex-Inter Milan Defender Praises Napoli Coach Luciano Spalletti As "Underrated"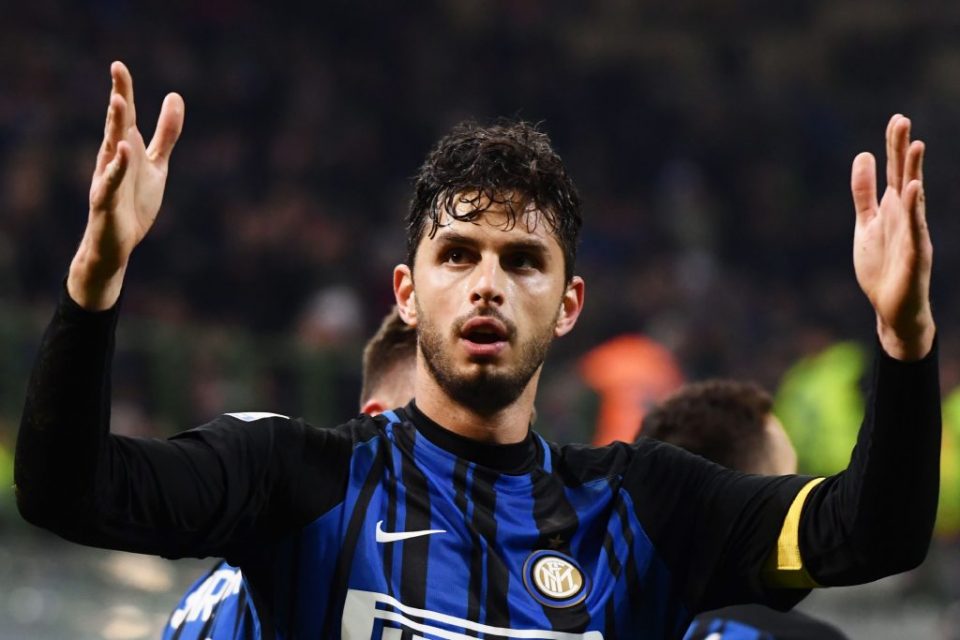 Former Inter defender Andrea Ranocchia has heaped praise on Napoli and former Nerazzurri coach Luciano Spalletti.
Speaking to Milan-based newspaper Gazzetta dello Sport, via FCInterNews, Ranocchia noted that apart from all the plaudits that Spalletti has received for his work with the Partenopei in the past two seasons, the job that he did with Inter is still not given enough credit.
Spalletti spent two seasons as Inter coach, and whilst they were broadly positive given that they saw the Nerazzurri return to the Champions League and get a foothold in the league table after an erratic period, they've perhaps been overshadowed by what came immediately afterwards.
Spalletti was replaced by Antonio Conte for the start of the 2019-20 season, and it was under the latter that Inter would first reach the Europa League final in 2020 and then win the Serie A title for the first time in twelve years in the 2020-21 campaign.
Meanwhile, Spalletti's spell at Inter will hardly be what the coach is best remembered for.
The 64-year-old had been perhaps best associated with his two tenures in charge of Roma prior to his arrival at Napoli.
Now, after a very promising first season in charge in Naples, Spalletti is poised to deliver the first Scudetto since Diego Maradona was at the club, whilst the Partenopei have won plenty of praise for their style of play which is considered to be among the best in Europe.
The coach's work with Inter has therefore been quickly overshadowed.
However, from Ranocchia's perspective, "His work at Inter was greatly underrated."
"I would have gone to war for Spalletti," he continued.
Of the fact that he has worked with both Spalletti and AC Milan coach Stefano Pioli ahead of the pair's meeting in the Champions League quarterfinals, Ranocchia noted that "Just due to the timeline and the duration of our professional relationship, I wasn't able to bond as much with the Milan coach."
"Particularly because of the fact that he arrived at Inter when I was already thinking about a move away," Ranocchia continued.
"So much so that I in fact made the move to Hull City in the Premier League not long after his arrival," he added.
"But I congratulated him when he won the Scudetto, and he wrote to me after I retired."
"Of course, I talk with Spalletti more often," Ranocchia added.
As for the semifinal between Napoli and Milan, the former defender predicted that "I see Spalletti's side as slight favourites."
"Then hopefully it will be an all-Italian semifinal matchup based on the outcome of the Inter-Benfica tie," he added.