Inter Milan Goalkeeper Andre Onana: "I Give Instructions & My Teammates Must Follow Them"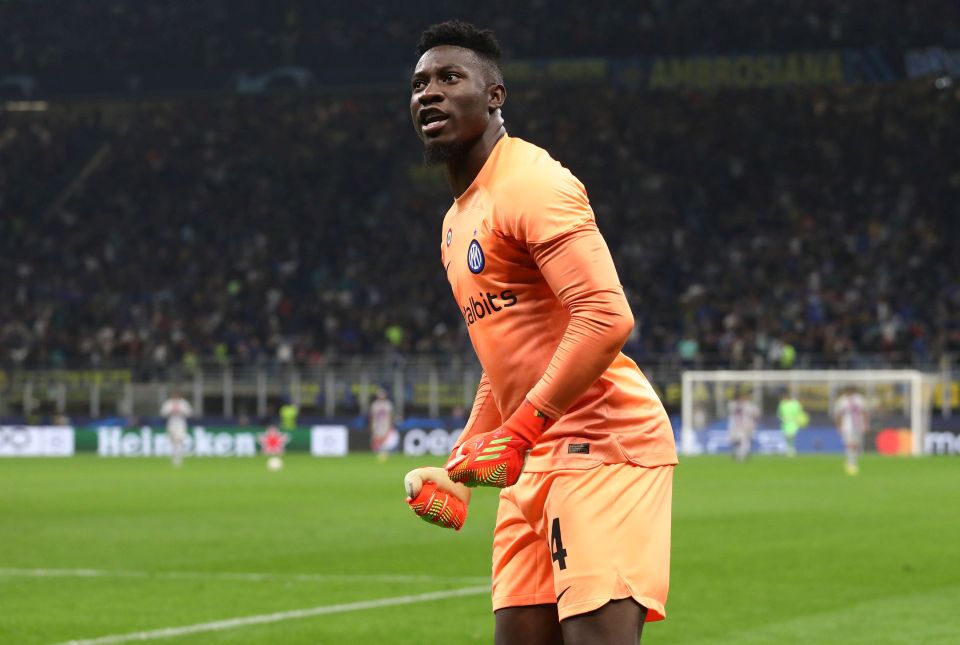 Inter goalkeeper Andre Onana feels that he has managed to cement a commanding role for himself behind the defense at Inter since his arrival in the summer.
Speaking to BeIn Sports, via FCInter1908, the 26-year-old spoke about how regardless of whether or not he has the captain's armband, he makes his authority known when it counts.
Onana arrived at Inter less than twelve months ago from Ajax, but it hardly took the keeper a long time to settle in.
Since the fall, Onana has been the first-choice keeper for the Nerazzurri ahead of captain Samir Handanovic.
This has been a reward for the Cameroonian's outstanding performances, both in terms of his shot-stopping reflexes and his ability with the ball at his feet in buildup.
Apart from the technical side of his game, there is also the confidence that Onana has always shown.
This has been an undoubtedly important aspect in the keeper's ability to make the starting role his own so quickly.
It has also had a benefit for the entire backline as there has been a sense of security from a keeper who is clear about when he wants to claim the ball and where he wants his teammates positioned.
Regarding his outstanding form in the Champions League in particular, Onana gave the view that "For me it's because of the trust that the entire team puts in me."
"I'm the one who gives instructions, and my teammates follow them," he explained of the dynamic.
"As the 'boss' of this squad, I don't need to have the captain's armband to assert myself," Onana said.
"The goalkeeper is like a commander or even a 'colonel' for the entire team, and I have to do everything to be the leader."
Regarding his own performance and the team's clean sheet against Porto earlier this month, the Cameroonian stressed that "I wouldn't say it was a great Onana performance, I'd say it was a great defense."
"We showed that we have character," he added, "we went there to play our game and to go on to the next round."