Inter Milan's Danilo D'Ambrosio Recalls Miraculous Goalline Clearance Vs Empoli In 2019: "Couldn't Tell You How I Did It"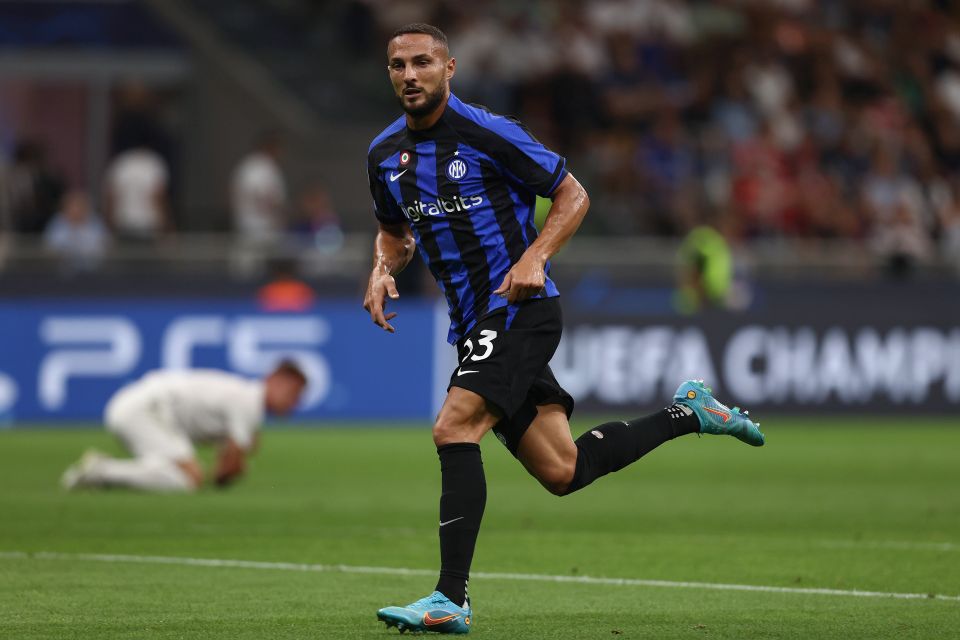 Inter defender Danilo D'Ambrosio still feels that the last-ditch clearance that he performed in the Nerazzurri's May 2019 Serie A win over Empoli was somewhat inexplicable.
Speaking to InterTV's "Footsteps" series, via FCInterNews, the 34-year-old admitted that he still isn't quite sure how the goalline block that all but saved a spot in the Champions League for the Nerazzurri was pulled off.
Inter needed to wait until the final day of the 2018-19 season to know whether or not they'd be in the Champions League the following season.
Whilst the 2017-18 campaign had seen the Nerazzurri face Lazio in what was essentially a playoff match for the last Champions League spot, in 2019 Inter faced relegation-threatened Empoli on the final day.
The end result was a 2-1 win for the Nerazzurri, as Radja Naingollan scored in the 81st minute to hand the victory, the three points, and a place in the Champions League to his team.
Meanwhile, Empoli dropped down to Serie B due to losing the match.
However, things could have been much different had D'Ambrosio not made a last-ditch clearance on an effort by Empoli striker Francesco Caputo late in the match to preserve the win for the Nerazzurri.
The result was certainly a key one in the context of Inter's recent history, as had the Nerazzurri failed to take three points they would have been left out of Europe's top competition at a juncture just before Antonio Conte came on as head coach.
However, D'Ambrosio's heroic and somewhat inexplicable late block was key to ensuring that the team remained on track and earned their spot in the Champions League.
"I couldn't tell you how I did it," the 34-year-old looked back on the moment with a laugh.
"My hope was that I'd be able to get the ball clear and save the result."
D'Ambrosio also spoke about his idol when he was younger, naming legendary former Nerazzurri striker Ronaldo.
"Ronaldo was Il Fenomeneo, he was incredible and he was my idol."