Inter Milan Coach Simone Inzaghi: Doing Everything To Have Calhanoglu & Skriniar Back ASAP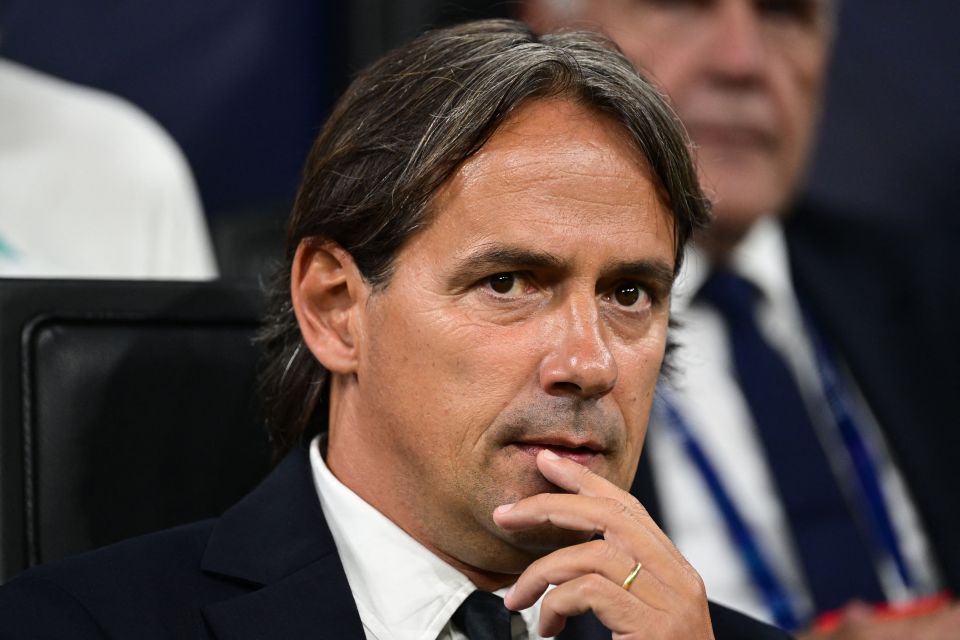 Inter head coach Simone Inzaghi feels that the team will have to do absolutely everything possible to get midfielder Hakan Calhanoglu and defender Milan Skriniar back from their respective injuries.
Speaking to InterTV ahead of tomorrow evening's Serie A match against Fiorentina, via FCInterNews, the coach gave updates on the prospective availability of the pair as well as his selection decisions for tomorrow evening's match and other matters.
Inter won't just need contributions from everyone in the team tomorrow against Fiorentina, but all across and absolutely packed month of April which sees the Nerazzurri face nine important matches across three different competitions in the space of just thirty days.
Inzaghi noted that "We'll be without Calhanoglu, but with so many matches to play that's always a risk."
"There's still today's and tomorrow's training sessions, but we'll also be without Skriniar and probably also Dimarco."
"But we're focused on tomorrow's match against Fiorentina," the coach added, "it's useless to focus on what's already happened."
"We know how important Calhanoglu is for our team, the same goes for Skriniar and Dimarco," Inzaghi said.
"We're keeping track o their condition every day along with the medical staff, we need to get them back as soon as possible because we need everyone available with the team playing so many matches," he added.
"At the same time, we also have Brozovic who's returned from his national team in good form, he can play in that role, so can Asllano," the coach stressed.
Of tomorrow's match against Fiorentina, Inzaghi said that "We go into it with immense desire to play well in in front of our fans."
"We're coming up up against a team who are in great form, playing well in the league as well as in Europe."
"Fiorentina have been doing excellently, particularly recently," he noted, "so we'll need to be at our best."
Of the significance of getting striker Romelu Lukaku back to his best, Inzaghi said that "He'll certainly be very important for us, Romelu is back and he scored several goals for his national team, we're happy for him."
"Looking at the chances we've created in the last few matches, obviously we haven't finished many of them, but I'm confident because we've worked a lot on improving in this aspect."
"Additionally, we also have Dzeko who's back from his national team, Correa is also back and Lautaro returned to training yesterday, so I'm very confident," Inzaghi said of his attacking options.
Asked whether he thinks that the midfield battle could be key tomorrow against a Fiorentina team who've found their best form playing in a 4-2-3-1 system, Inzaghi replied "Absolutely, yes, we know that we're up against a team who are top-quality and in good form."
"They have players who're comfortable in every position on the pitch," he said of La Viola.
"We have to be motivated by the fact that we're Inter, we need to run extra considering who we're coming up against," the coach said.
And asked about whether Alessandro Bastoni and Robin Gosens are fit, Inzaghi responded "Yes, in the past two days they've completed a full training session."
"Now there are two training sessions left to go, and we'll see if they can get to their best condition, then I have some choices to make."