Robin Gosens On Inter Milan Future: "Only Want Inter"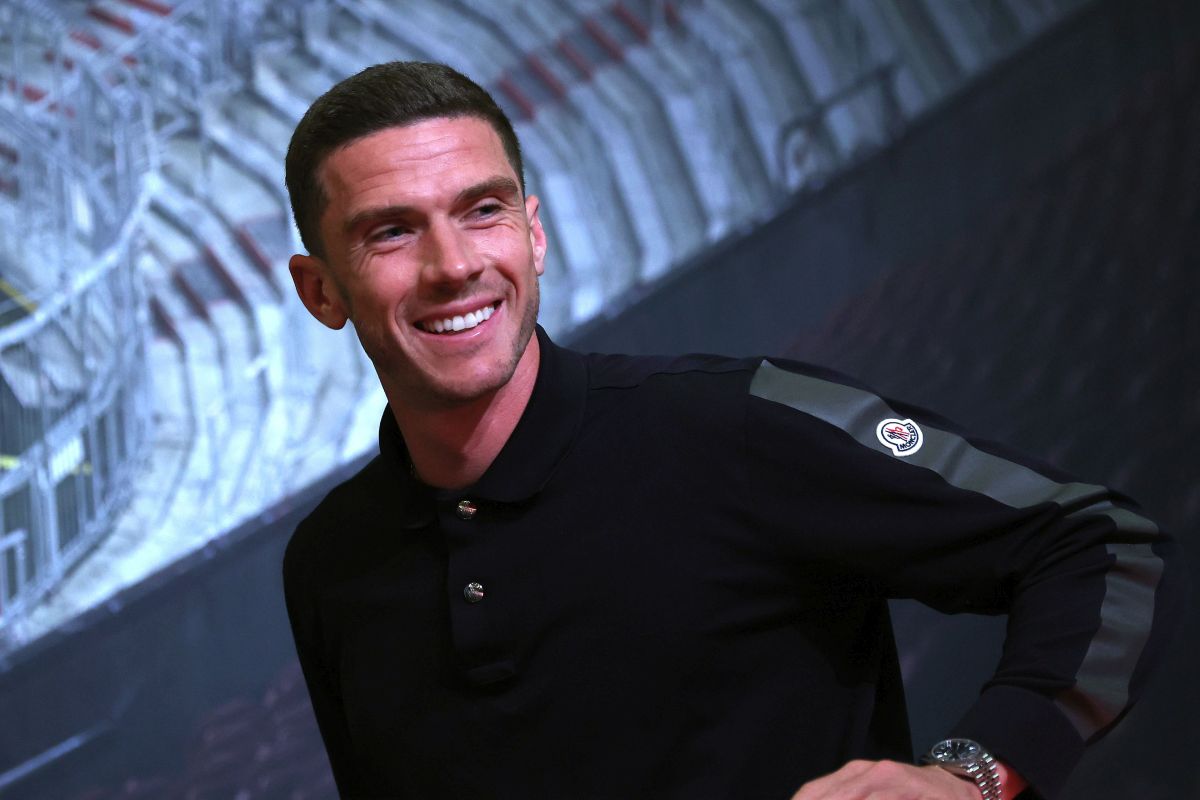 Inter wingback Robin Gosens has made clear that he has no intention of leaving the Nerazzurri.
Speaking to Rome-based newspaper La Repubblica, via FCInterNews, the 28-year-old confirmed that he wants to stay at Inter as he is happy playing at what he considers to be a top club.
Gosens's future has been the subject of speculation for some time, particularly given that the German has never really established a starting place for himself at the Nerazzurri since his arrival from Atalanta last January.
Injuries have been a factor which have limited the 28-year-od's impact, whilst he has also had to contend with the outstanding form of Ivan Perisic last season and Federico Dimarco this time around in terms of competition in his position.
There have been reports of Inter rejecting offers from multiple Bundesliga clubs as well as Leicester City, but the speculation regarding the German's future has never really went away.
However, regarding his own future, Gosens said that "I only want Inter."
"I took the move here to be a gift," he added. "This is one of the greatest clubs in the world, I want to prove I deserve to be here."
The 28-year-old admitted that "I know that for too long I haven't been the player Inter thought they'd gotten."
"I'd underestimated how much injuries would affect my game, which is very physical."
"Now I'm back to full fitness, I can show the real Robin," he was confident.
Of his relationship with teammate Dimarco, who plays in the same position, Gosens said that "We have a brilliant relationship."
"Since my arrival in Milan, Dima has helped me our a lot."
"Having grown up supporting Inter, he's taught me what it means to love this club," Gosens said.
"The fact that he's playing such good football is an inspiration for me."
"And I think it's also an inspiration for him when he sees me getting back to my best," the German said of his teammate.
And regarding whether he'd rather face AC Milan or Napoli if Inter are to reach the semifinals of the Champions League, Gosens said that "I'd like for it to be a derby."
"I've been lucky enough to play in three, it's a incredible feeling, unlike anything else in the world," he added.
"It's unrivalled by anything else a player can experience," he said of facing the Rossoneri.
"There's pressure, intense support from the fans," he said. "Now imagine all of that in a Champions League semifinal."