Inter Milan Midfielder Henrikh Mkhitaryan Reacts To Fiorentina Loss: "I Feel Guilty After Missing Chance"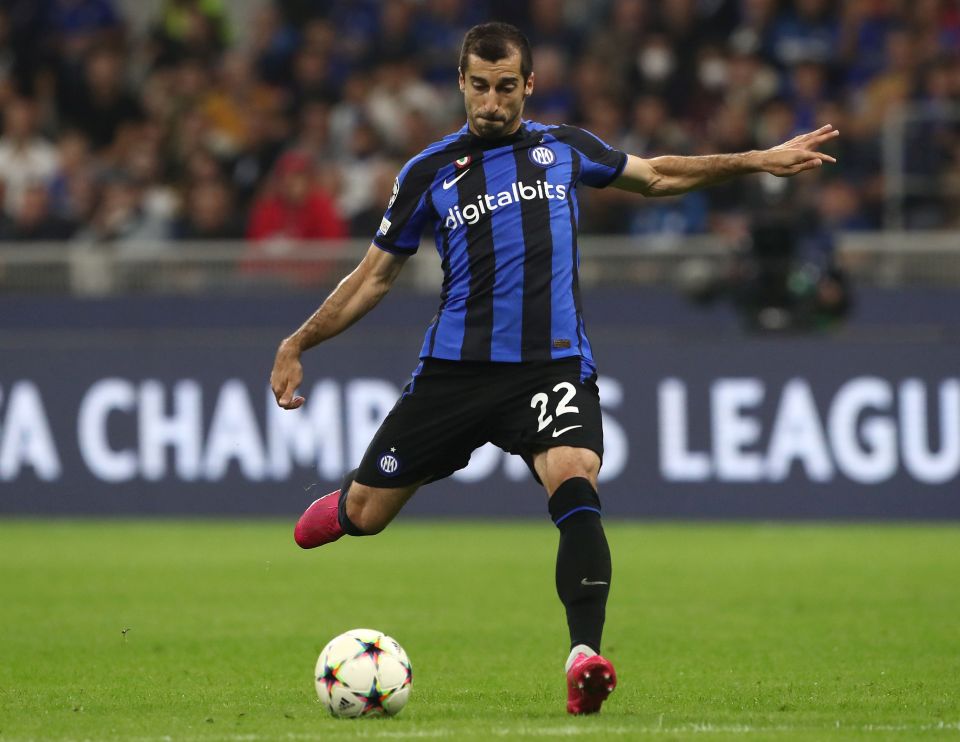 Inter midfielder Henrikh Mkhitaryan has admitted that he feels a lot of guilt after passing up a good opportunity to score during the Nerazzurri's 0-1 loss to Fiorentina this evening.
Speaking to InterTV after the match, via FCInterNews, the 34-year-old lamented his missed effort as the Nerazzurri slumped to their tenth defeat of the Serie A season.
Missed chances were something of a theme in Inter's loss to Fiorentina, as the scoreline was just 0-1 but could well have seen more goals as both teams missed the target from promising positions.
Viola winger Jonathan Ikone was unable to tap the ball in to an empty net, whilst Nerazzurri striker Romelu Lukaku also made a meal of what looked like a golden opportunity.
During the first half, Mkhitaryan managed to get into an excellent position after a sparkling solo run, but he seemed to lose a bit of steam as he couldn't quite figure out whether to take the shot or square the ball to Lukaku in the box.
In the end, the Armenian did neither as he wound up sending a tame effort straight at Fiorentina keeper Pietro Terraccino.
This would be punished as former AC Milan and Atalanta midfielder Giacomo Bonaventura buried a header following some poor Inter defending from a corner in the second half, which proved to be the match's only goal.
"I feel guilty after missing the chance that I had," Mkhitaryan admitted after the match, "I'm very sorry about the final result."
"We conceded and then we didn't create many chances to equalize," he rued.
"I think it's a psychological problem for us," he continued, "we want to get the goal too much, and then we lose our concentration."
"Unfortunately, today we conceded and didn't score."
"We lack calmness," the midfielder said of Inter's display in the final third.
"In my opinion we have such an intense desire to score and we end up making mistakes there."
"When a team like Inter go three matches without scoring, we can certainly improve," Mkhitaryan lamented.
Looking ahead to next week's Coppa Italia semifinal first leg against Juventus, the Armenian said that "Now we go on to play another match in a different competition."
"We have to keep calm, and not just rush everything going forward," the midfielder stressed.