Inter Milan Coach Simone Inzaghi: "Can't Fault Team For Lack Of Commitment & Effort Against Fiorentina"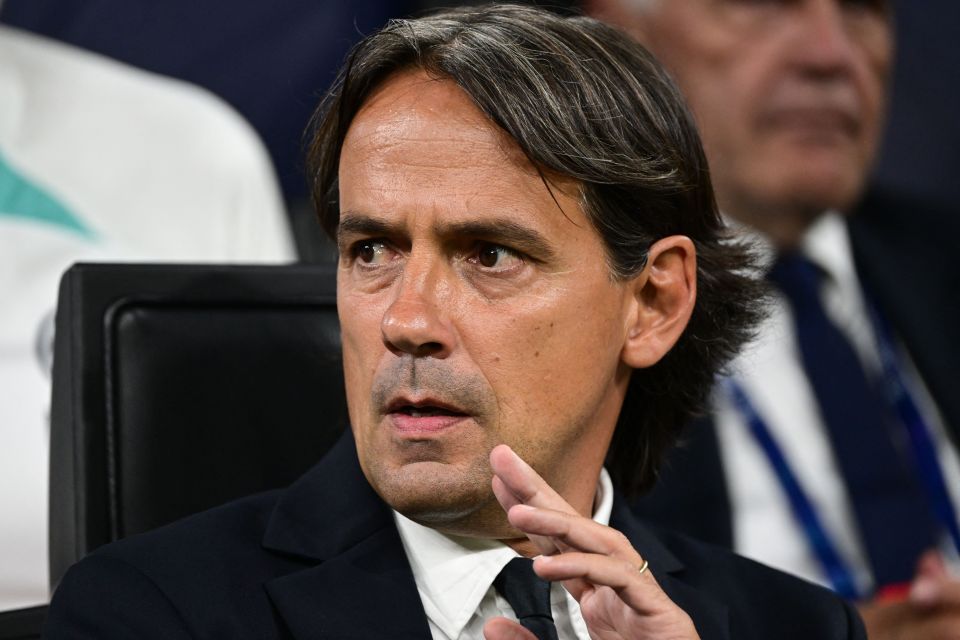 Inter head coach Simone Inzaghi feels that his team did not lack for any commitment or workrate in their loss to Fiorentina in Serie A this evening.
Speaking in a press conference after the match, as reported by FCInterNews, the 46-year-old defended his players' commitment, whilst he also specifically defended striker Romelu Lukaku following a bad miss during the second half.
Inter were certainly missing something in their match against Fiorentina this evening.
It would be difficult to say precisely what, but the team were not able to find the back of the net, and as the match wore on appeared less and less likely to do so.
From the perspective of the coach, however, this was not because there was any lack of effort on the part of the players on the pitch.
"It's been three matches without scoring for us, that's never happened to us before," Inzaghi said.
"What we're doing isn't enough, this isn't a result that we're happy with."
He noted that "This is the second loss in a row in front of our fans, who cheered us on from start to finish, and they deserved a better result."
"There were some faults to our performance, but I have nothing to say about the commitment and effort from the team," the coach went on.
"We need more composure and a clinical edge, and this isn't just the case with the forwards."
"This is a loss that hurts a lot."
Asked if uncertainty about Romelu Lukaku's future could be causing problems with the Belgian's form, Inzaghi replied caustically that "You should ask him, from my perspective he's been in great physical condition after the break."
"Today we're biased because of the missed chances, with a different result we'd all be talking about an exceptional Lukaku performance," the coach said.
"I have no idea if transfer rumours have anything to do with it, from my perspective he's working hard in training, and the signs look positive physically," he noted.
"With different finishing today, we'd be having a different conversation."
And of the chance to bounce back against Juventus in the Coppa Italia, Inzaghi said that "Luckily we have a match coming up in just 72 matches, against a team who we know will be desperate to get to the final just like we are."
"We know how important it is, and we'll have to be at our best."
"We lost two matches," the coach said, "we now we have to lick our wounds and get over it in a rational way."
"In April we have nine matches, all hugely difficult," he added.