Joaquin Correa: "I've Grown A Lot At Inter Milan"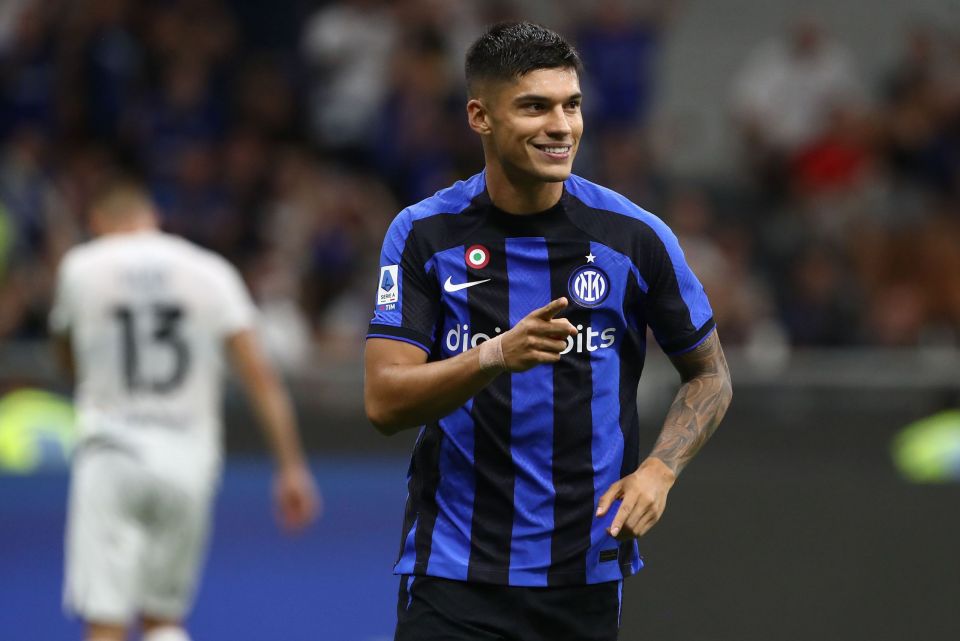 Inter forward Joaquin Correa feels that even if his form since joining the Nerazzurri has not always been his best, he has managed to grow and mature while at the club.
Speaking to the Nerazzurri's official matchday program for this evening's Serie A match against Fiorentina, the 28-year-old reflected on what being at Inter means to him.
It would be hard to say that Correa has gotten anywhere near the expectations that surrounded him when the Argentine signed for Inter from Lazio in the summer of 2021.
Injuries have played a major role in preventing the former Sevilla and Sampdoria man from getting a consistent run of matches playing at his best, and he has not ever nailed down a place for himself in the Nerazzurri's starting eleven.
It would be easy, therefore, to suggest that Correa has gone backwards from his time at the Biancocelesti, when he had started regularly and was considered to be one of the more formidable attacking players in Serie A.
Even so, from the player's perspective, this is not the case.
"I've always dreamed of being a footballer and I fought so hard to do so, that's at the start of everything for me," the Nerazzurri forward said.
"Milan is where I am now, I've grown up a lot while I've been here."
"My family is fundamental for me, my father has been with me every step of the way, wherever I've gone, he's put in incredible effort," Correa added.
"Then there's [former Inter midfielder] Juan Sebastian Veron, who's been like a father figure for me in football," Correa added, "he's helped me out a lot, we share a real connection."
Of who he'd like to play alongside in attack, Correa named "Diego Milito, he was a crazy good player."
And for who he'd like to have come up against in training, he named "Walter Samuel."