Inter Milan Midfielder Henrikh Mkhitaryan: "Right Now We're Lacking Serenity In Front Of Goal"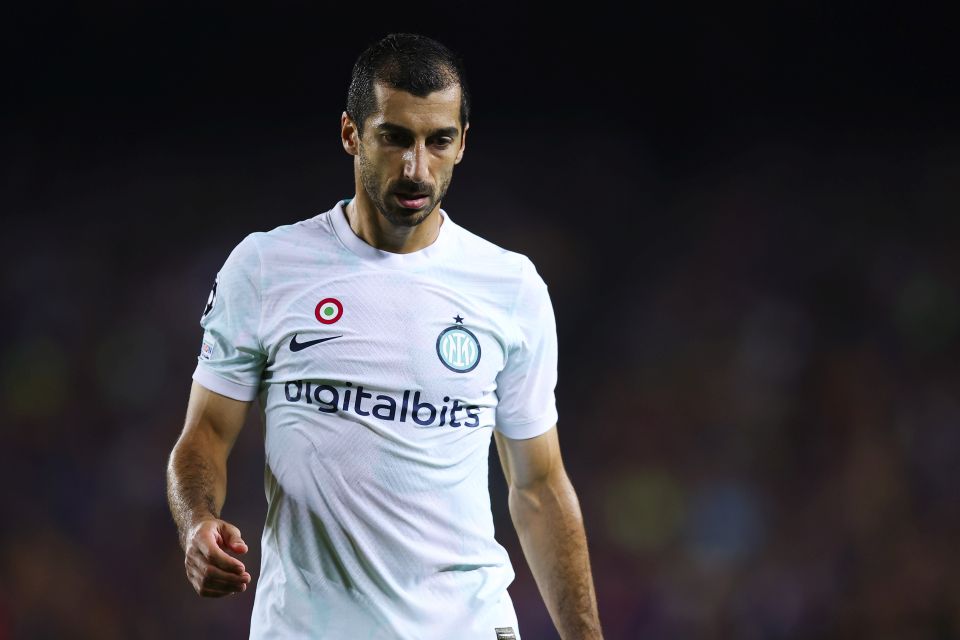 Inter midfielder Henrikh Mkhitaryan feels that the team are lacking a sense of calm in front of goal, and that this is why they've failed to score in matches against Fiorentina and Juventus.
Speaking to Italian broadcaster DAZN following the 0-1 loss to La Viola, via FCInterNews, the 34-year-old suggested that the adrenaline that the players are getting in the final third is making it hard to play with a clinical edge.
Inter slumped to a third straight defeat in Serie A, and a second without managing to find the back of the net, against Fiorentina this evening.
It was, flatly, not a good enough performance in the final third, with individual finishing the biggest culprit.
Both of Mkhitaryan and striker Romelu Lukaku passed up good chances, whilst the theme of failing to convert the opportunities that the team creates was continued.
"In my view, we're just missing a goal," Mkhitaryan said after the match.
"We haven't scored in three matches, yet we could've scored three or four this evening to win the match and kill it off," he continued.
"But as you saw we weren't able to score, and I also feel guilty at having failed to do so," the Armenian admitted.
"We need to be more calm in front of goal."
Asked if he's looked back at his first half miss, Mkhitaryan replied that "No, I haven't looked back at it, yes."
"Mentally, yes, but that's different from looking at it back on a screen."
"I'll do so later, though, I'll look at what I could've done better, or not," the Armenian said.
"I also spoke about it with Lukaku, I could have squared the ball to him," he noted. "But in the moment I was just focused on shooting."
"It's not just a matter of being clinical, we need calmness and serenity," Mkhitaryan said of Inter's woeful finishing.
"We need to be more composed, we're well aware of the fact that we're not scoring, and it feels like something's wrong."
"We're feeling too much desire, we want to score too much and we're lacking calm because of it, there's adrenaline and no calmness," he said.
Of his relationship with coach Simone Inzaghi, Mkhitaryan said that "We're a mature team, we talk openly with each other."
"Let's hope we can improve our understanding with each other, because this will be a tough month and we want to be fresh."