Inter Milan CEO Beppe Marotta: "Simone Inzaghi Will Be Inter Coach Next Season, Andrè Onana Not For Sale"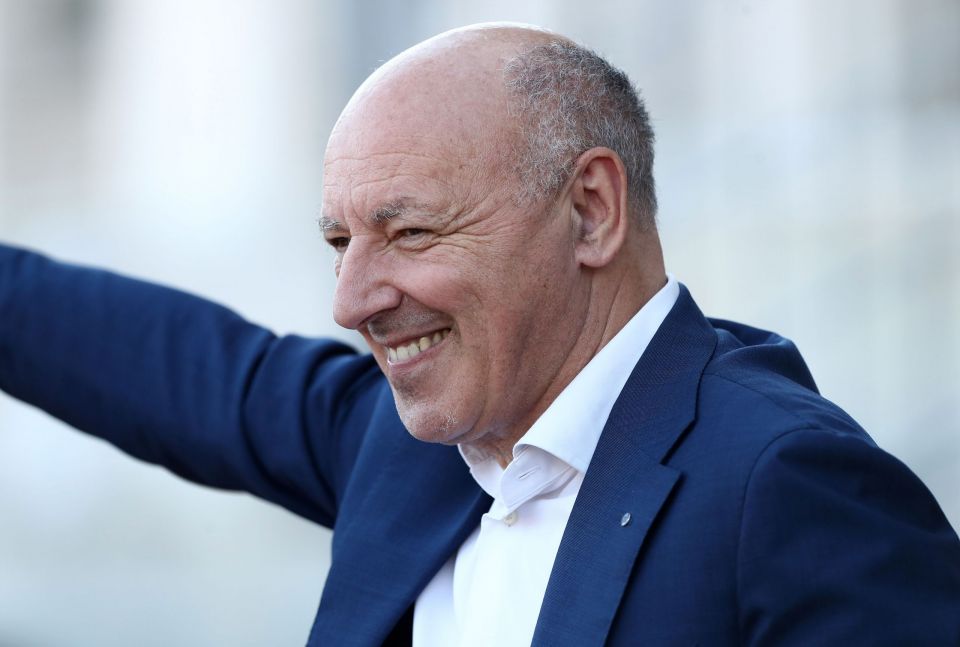 Inter Milan CEO Beppe Marotta has revealed that he expects Simone Inzaghi to be the coach of the Nerazzurri next season.
Speaking at the "Il Fogilio Sportivo Torna A San Siro" event, as reported by FCInter1908, the Nerazzurri CEO also made clear that goalkeeper Andre Onana is not considered to be for sale.
The future of Inzaghi has been the subject of no shortage of speculation in recent weeks.
Even with the excellent recent run in the league and in the Champions League, some bad periods have cast doubt on the 47-year-old's future on the bench.
There had even been a report that CEO Marotta is ready to get rid of Simone Inzaghi as coach at the end of the season.
However, the executive himself has waved away these rumours.
Inter Milan CEO Beppe Marotta Expects Simone Inzaghi To Remain Coach
When asked if he believes Inzaghi will be Inter coach next season, Marotta replied "I think so."
"These kinds of assessments are not made based on one episode or one match, they're made based on how we work and on professionalism," he continued.
"Inzaghi is a good coach," the CEO said.
"Fact we haven't been at the top of the league table is a fly in the ointment, but that's not just the case for Inter. Napoli have had an extraordinary run," Marotta said.
"We've had to watch on as spectators, as the other top teams have" Marotta added.
"Otherwise the season has been positive though," Marotta said of Inzaghi's work.
Inter Milan CEO Beppe Marotta – Andrè Onana Not For Sale
The future of Andre Onana has also been a hot topic in recent weeks.
The 27-year-old Cameroonian has been linked with the likes of Chelsea and Manchester United.
There have been reports that Inter would listen to offers for the goalkeeper who arrived just last summer, but Marotta has put the brakes on them.
Asked about the rumours that Onana could be a candidate for a summer sale, Marotta replied that "It's hard to speculate, but we haven't had any offers and the goalkeeper wants to stay."
"We don't want to put him up for sale," the CEO made clear.
Marotta also spoke about Inter's 2-0 win over AC Milan in the Champions League semifinal first leg yesterday.
"We're happy, but not yet euphoric. Because we only won the first leg and haven't yet reached the final," the Inter CEO said.
"The performance was a positive one, that's a good omen for the second leg, which we have to approach with respect for our opponent."
"I've had first leg results overturned in the second leg before, for example with Juventus," Marotta cautioned.
"I think our approach was decisive," he said of the 2-0 win.
"We went 2-0 up and destabilized a Milan side who're very strong. In my opinion, the performance that got us the result was impressive," Marotta said.
"We were able to control the dangers that Milan can cause us during the second half. This gives us comfort looking ahead to the second leg."
"But then Milan will be more fired up than ever," he predicted.
Marotta Talks The Importance Of Free Transfers
The Inter CEO also spoke about the importance of free transfers to this Inter team. Both of yesterday's goalscorers Henrikh Mkhitaryan and Edin Dzeko arrived on a free transfer from Roma.
"This is a model that we've adopted. As a part of our objective to be financially sustainable," Marotta said of seeking free transfer opportunities.
"Along with Ausilio and Baccin, I've looked for profiles who cost nothing but are top players. I'm also referring to Onana, Acerbi, and Darmian in that sense."
"These kind of elements can also have a positive financial impact," Marotta observed.