Inter Coach Antonio Conte Expects An Almost Full Stadium Of Cheering Inter Fans In Game Against Barcelona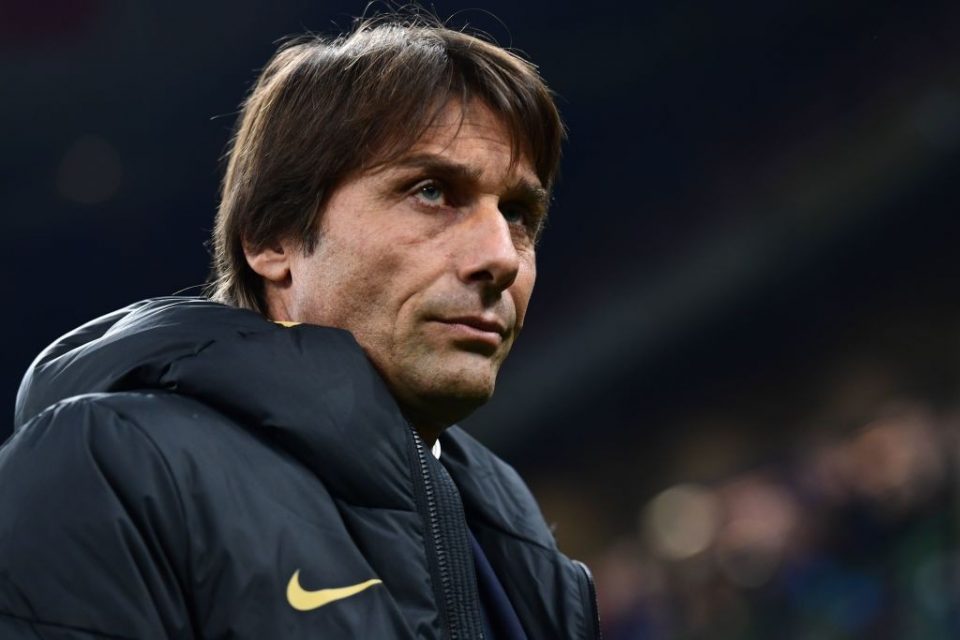 Inter coach Antonio Conte is expecting to have a stadium full of cheering Nerazzurri supporters in their Champions League clash against Barcelona on Tuesday, according to a report from today's paper edition of the Turin based newspaper Tuttosport.
The report details how more than 70 thousand spectators are expected in the San Siro on Tuesday, although it will not be a completely full stadium because Barcelona have only sold around 1000 of their 4,361 allocated tickets.
Furthermore, Conte has made it clear that the Inter squad need the full support of the fans, and isn't expecting any whistling or booing, like what was heard as the Nerazzurri failed to secure a win against Roma on Friday, the report highlights. The game is one of the most important Inter games of the season so far, as a win would see them move to the next round of the competition, whereas a loss could see Inter drop to the Europa League.
The report also highlights how Conte has asked Inter's management not to transmit the results of game between Borussia Dortmund and Slavia Prague on the scoreboards within the stadium, in order to not distract either the players or the fans.