Player Ratings Inter 3 – 3 Sassuolo: The Roberto Gagliardini & Ashley Young Horror Show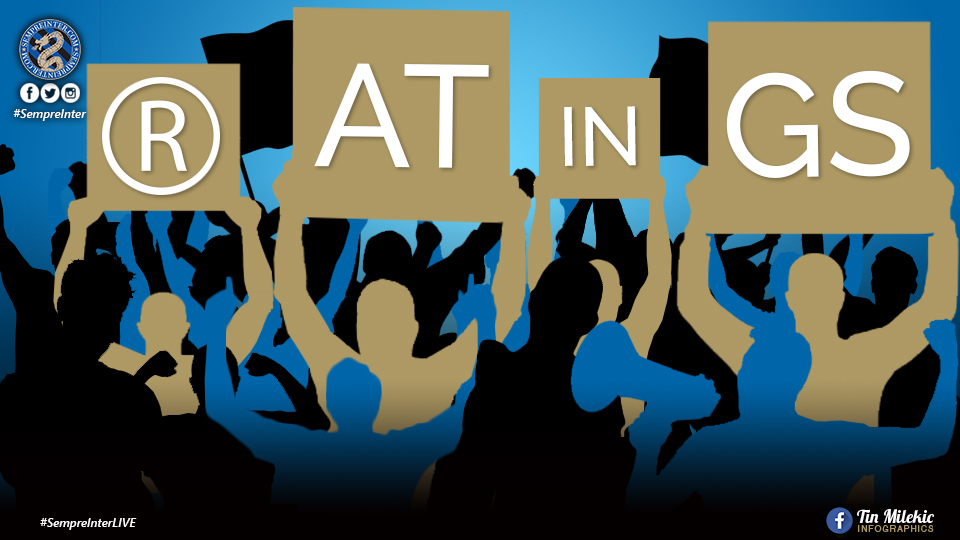 When Conte took over he said he didn't want "Pazza Inter" anymore. After tonight it is abundantly clear that is nowhere near to being true.
That performance against Sassuolo wasn't charming Pazza, it was psycho. The first half was poor and it needed some Skriniar-ish inspiration for Inter to level Sassuolo. Five minutes later, another inspirational move from Sanchez and Biraghi put Inter ahead at half time.
In the second half Inter sat back until Young came on and gifted Sassuolo two penalties, but they were only awarded one which Berardi converted. Borja thought he got Inter home safe but it wasnt to be. Oh and we also saw the miss of the century from a certain Roberto Gagliardini.
Samir Handanovic – 5: Wasn't awake on the first goal. 4 shots on target, 3 goals. However you expect better towards the end from the goalkeeper of the season and captain.
Milan Skriniar – 5.5: Gave Inter some hope and inspiration in the 40th minute with a marauding run forward. Brought some control after that but lost his mind in the end.
Andrea Ranocchia – 5: Fitness is not on his side, but that cant be an excuse for a rash move and being out of position in the 4th minute. Struggled throughout his 54 minutes.
Alessandro Bastoni – 5.5: Poor, poor start. However he recovered to stop a few dangerous Sassuolo chances especially before Inter scored. The booking wouldn't please Conte.
Victor Moses – 6: The quality wasn't there from Victor's crosses for sure, but he did his defensive bit in keeping Boga quiet. Needs to be more judicious with the ball.
Borja Valero – 6 : Took too much time on the ball and slowed Inter down quiet a lot throughout the game, popped up at the end for what could have been the winner.
Roberto Gagliardini – 3.5: How many times must Inter build Gagliardini up and give him the best chances? The only thing he got right tonight was that he put on the right kit.
Cristiano Biraghi – 6.5: One of the few bright spots for Conte tonight. Stayed safe when Inter were under pressure but then used his pace and strength at the right moment.
Christian Eriksen – 5: Christian has started every game since the restart, that doesn't help. However, he was nowhere to be found when Inter needed a leader in midfield.
Romelu Lukaku – 6: Did the most with very little service he got. Has played every game like Eriksen but still runs and tries to get the basics right. Looked tired at the end.
Alexis – 5.5 Sanchez: Chased the ball quiet a lot and caused some problems throughout his 62 minutes. Great idea that put Inter in the lead at half time. Ran himself tired.
Stefan de Vrij – 5.5: Stefan usually exudes calm and control, however the damage was already done before he came on as Sassuolo had the shot of confidence in them.
Lautaro Martinez – 6: Good impact off the bench and setup a couple of chances but his team-mates didn't get the ball to him enough to cause some damage in the box.
Lucien Agoume – 6: The brightest spot for Conte tonight. Looked calm and collected in midfield next to experienced players like Borja and Gagliardini. Deserves more.
Antonio Candreva – 5.5: Shot straight at the goalkeeper under no pressure and that chance could have also sealed the game off. Defensively his game is just about positioning.
Ahsley Young – 4: Not the kind of impact Young would have liked. Could have conceded a penalty with his first touch. Looked nervous since that and it cost 2 points.
Antonio Conte – 5: Either Conte doesn't rotate at all, or when he does he changes 5 players. The midfield was a runway for Sassuolo in the first half. De Vrij was missed.
Davide Massa – 5: Poor use of VAR when its available. Let Rogerio go for a much worse tackle compared to what Skriniar was sent off for. Both sides were wronged.
Inter – 4.5: Shockingly poor start especially considering Conte wanted to fight for the league title just 3 days back. Looked like an ordinary team for long periods.
Agree? Disagree?
Let us know in the comments below or hit us up on Twitter and Facebook.