Player Ratings Atalanta 1 – 1 Inter: Nerazzurri Fail To Win After Dropping Lead Yet Again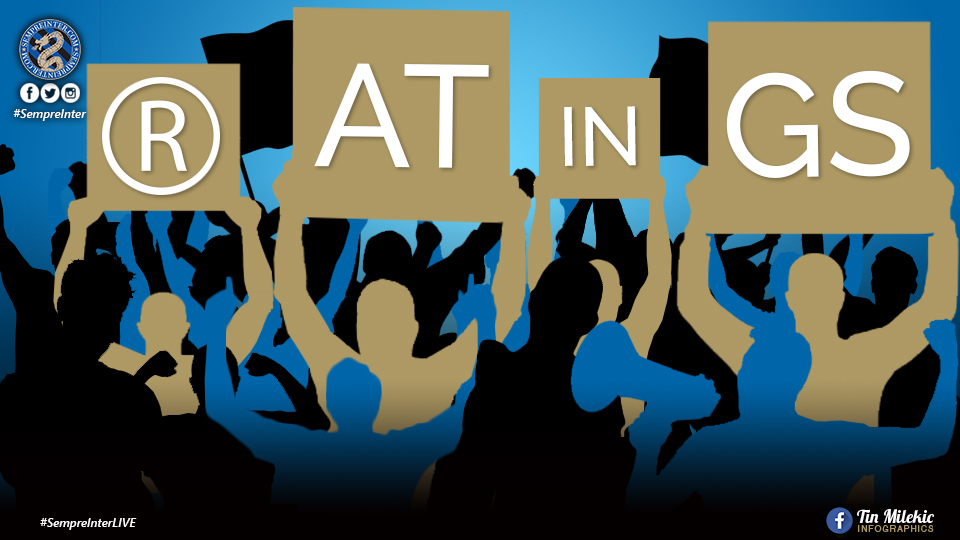 Inter were still seething after having had their Champions League hopes severely hurt by a last ditch Real Madrid, travelled to Bergamo to play Atalanta who were also licking a thrashing at the hands of Klopp's Liverpool.
The first half was boring considering the standards set by them last season. Once Young's cross was flicked in by Lautaro who otherwise had a very bad day it was all Gasperini's men as they lined up attack after attack on a shell shocked Inter backline. The defending was actually very good overall today but could not bring the 3 points home.
Samir Handanovic – 5: One moment of worry in the first half. As is now usual he was caught wrong footed on the goal. Refused to leave the goal line to catch anything. Poor.
Milan Skriniar – 7: Beaten for pace by Zapata once in the first half. For someone returning after a Covid enforced absence, that game was of a very high standard.
Stefan De Vrij – 6: Well protected by his team-mates. Got an undeserved booking as he was having a decent game and moving the ball around with a lot of confidence.
Alessandro Bastoni – 6.5: One of his better games this season. Chose the right times to attack Atalanta's half and managed to create a chance. Defending was good as usual.
Matteo Darmian – 6: Did not venture forward much but when he did, almost produced a chance for Lautaro that was blocked by a last ditched tackle. Good positioning.
Nicolo Barella – 6.5: As is now customary, Nico ran for 2 players. Could not get his attacking instincts to click into gear but his understanding of the game is brilliant. Clutch.
Arturo Vidal – 5.5: Did the dirty defensive work with a lot of maturity. Showed his best qualities in the first half. As he tired, he missed a big opportunity that will haunt.
Marcelo Brozovic – 6: Brozo has been on a good run of form. His ideas were always there, and he tried implementing them but to no avail in the first half. Getting there.
Ashley Young – 6.5: Ran a lot on the flank as Atalanta offered him some space, the final ball did not click till that cross for Lautaro. Defensively was very sound all game.
Lautaro Martinez – 6.5: Nothing went Lautaro's way in the first half. Then that cross from Young came in and even a tired and injured Lautaro looked good. Deserved more.
Alexis Sanchez – 5.5: Tried to hold the ball, control the spaces, and play his colleagues in behind Atalanta without much success. Does not look anywhere near 100% fit.
Roberto Gagliardini – 6: Came on to bring some fresh legs in midfield as Vidal was tiring. Brought some impact and attacked spaces but Atalanta swarmed the defense.
Ivan Perisic – 5.5: At the start of the season it was clear that Perisic would not fit in as a forward or a wingback. Came on and looked decent whenever he was involved.
Romelu Lukaku – 5.5: Hopefully, some sense prevails and Lukaku does not travel to play with Belgium. Did not look 100% at all. Looks like he is still recovering from injury.
Danilo D'Ambrosio – N/A: Difficult time to come on in the game and have an impact. Could have so easily conceded a penalty in injury time. Great sub to have off the bench.
Achraf Hakimi – N/A: The game was wide open, there were plenty of spaces as Atalanta swarmed the Inter box in the final minutes, too bad a counter did not fall his way.
Antonio Conte – 5: Inter's defense finally looked decent for long periods of the game. Atalanta had to throw everything to get an equalizer. Needs to be more proactive.
Daniele Doveri – 5: Had a decent first half, but lost control of the game in the second half a bit. It was a difficult game with a lot of tough decisions to make. Average.
Inter – 5.5: The defense did well for long periods, but the chances were not converted especially at 1-0. The team looked shell shocked as Atalanta raided.
Agree? Disagree?
Let us know in the comments below or hit us up on Twitter and Facebook.