Inter Legend Wesley Sneijder: "Nerazzurri Must Sign Lyon's Memphis Depay, Romelu Lukaku Fights Like A Marine"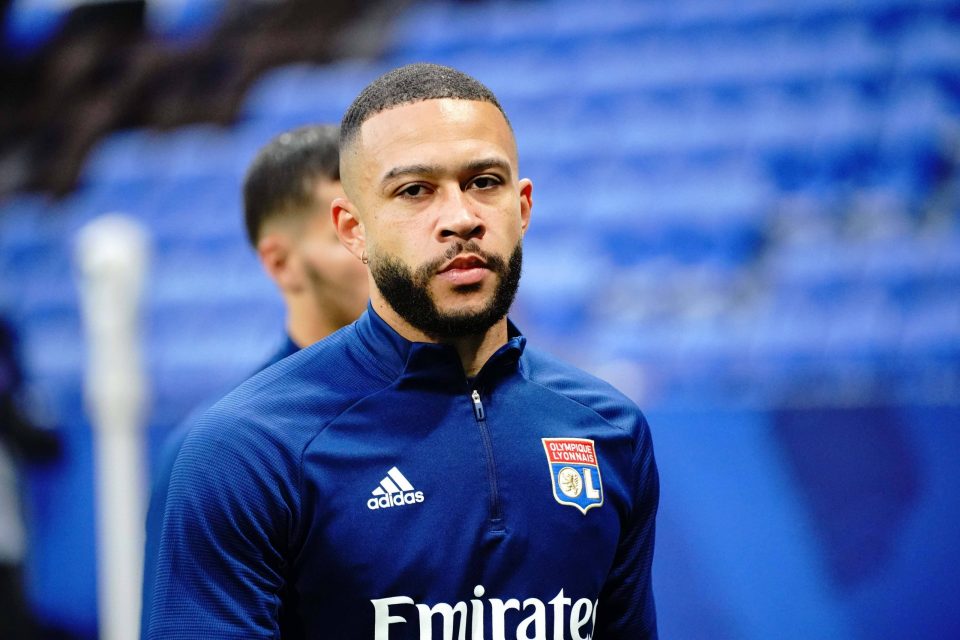 Inter should go all-out to sign Memphis Depay this summer, according to Nerazzurri legend Wesley Sneijder.
Depay scored 22 goals and provided 12 assists for Lyon this season, but he is out of contract next month and therefore available on a free transfer.
Inter have been linked with a move for Depay's fellow Dutch international Georginio Wijnaldum, who appears close to swapping Liverpool for Barcelona.
But Sneijder thinks the Nerazzurri should prioritise Depay even if Wijnaldum were still available, telling the Daily Mail: "I would definitely buy Depay.
"There is no such player in Italy [like him], while for Wijnaldum Inter have no problems in the team with Christian Eriksen and Arturo Vidal.
"Depay is not very coveted but he is a top player who would be fine with Lautaro Martinez and Romelu Lukaku, he would be a great purchase on the free list.
"Wijnaldum is a good player, Depay for me is an excellent player."
Inter have won the Serie A title for the first time since Sneijder's days in 2010, and the former midfielder admitted he was delighted to see the Nerazzurri back on top.
"Inter deserved the Scudetto," Sneijder argued.
"There are many top players, but they are less strong than what I had in the team in the treble year.
"Eriksen changed the team for the better and I'm happy for him because at the beginning he struggled and like me he came from another top European club.
"I celebrated the Scudetto with the 2010 group that won Serie A, Coppa Italia and Champions League in the WhatsApp chat.
"We always feel very united, we are all happy with our former team and now we hope that Inter win even outside Italy."
Romelu Lukaku was a key figure in Inter's title triumph and Sneijder admits he is surprised at how well the Belgian has done.
"I didn't think he would do so well in this Serie A," he said.
"I didn't think Lukaku could become so strong and improve so much compared to Manchester United's recent dark period.
"It's thanks to Italy and Antonio Conte, who made him one of the top strikers in Europe.
"Honestly, I would not have bet on him but I was wrong.
"Lukaku is strong, he runs and fights like a marine."
Sneijder won the treble at Inter under Jose Mourinho and was asked for his thoughts on the Special One's arrival at Roma.
"Mourinho in Rome is a great signing for all of Italian football and for the club, but Roma don't have the players to compete for the Scudetto immediately.
"Mourinho is an added value but it will be necessary to see what the club will do in the transfer market and which players they will buy.
"Serie A is tough and competitive and this year we have been able to see and admire how balanced a tournament it can be.
"I send my best wishes and I will follow him on TV.
"Mourinho is not like Conte and vice versa.
"Mourinho is unique and I know him well.
"Everyone is different in some things, but I wouldn't compare the two coaches, they are both very strong and also very different."
Sneijder also made a dig at Inter's arch rivals Juventus as he laid down the next target for Antonio Conte's side.
"Now Inter must try to win in Europe in order not to end up like Juventus, who have only won in Italy without ever making the treble like my Inter," he added.
"Now we need this step up to further grow as a club in the history of European football."