No One Has Made An Offer For Inter's Lautaro Martinez Yet, Italian Media Report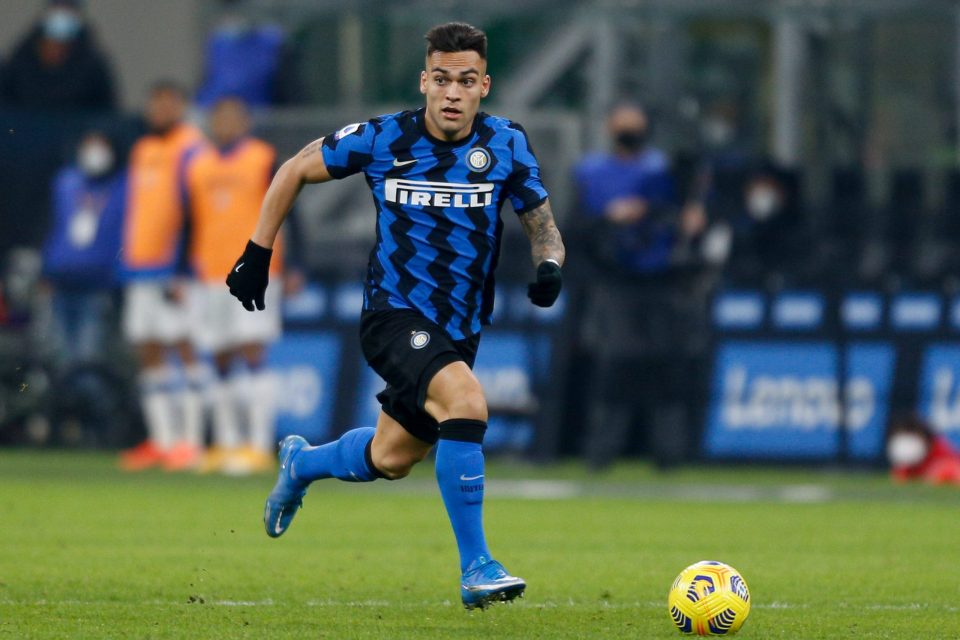 Despite rampant speculation around his future, there has not yet been any concrete offers made for Inter striker Lautaro Martinez, according to a report in the Italian print media today.
As has been reported by Corriere dello Sport, none of the Spanish clubs that have been consistently linked with a bid for Lautaro Martinez have actually decided to put their hands in their pockets yet.
The two La Liga clubs who have been most linked with the Argentine striker are the two Madrid clubs, Real Madrid and Atletico Madrid. It is believed that Inter would want around €90 million for their striker if anyone were to bid.
Simone Inzaghi expects to keep Lautaro Martinez this summer because Achraf Hakimi is much more likely to be the big sale that Inter have to make in order to balance the books and raise the necessary €70 million from sales.
Achraf Hakimi will move to either Chelsea or Paris Saint Germain.