Inter Coach Beppe Marotta: "We Don't Need To Make Compromises To Extend Marcelo Brozovic's Contract"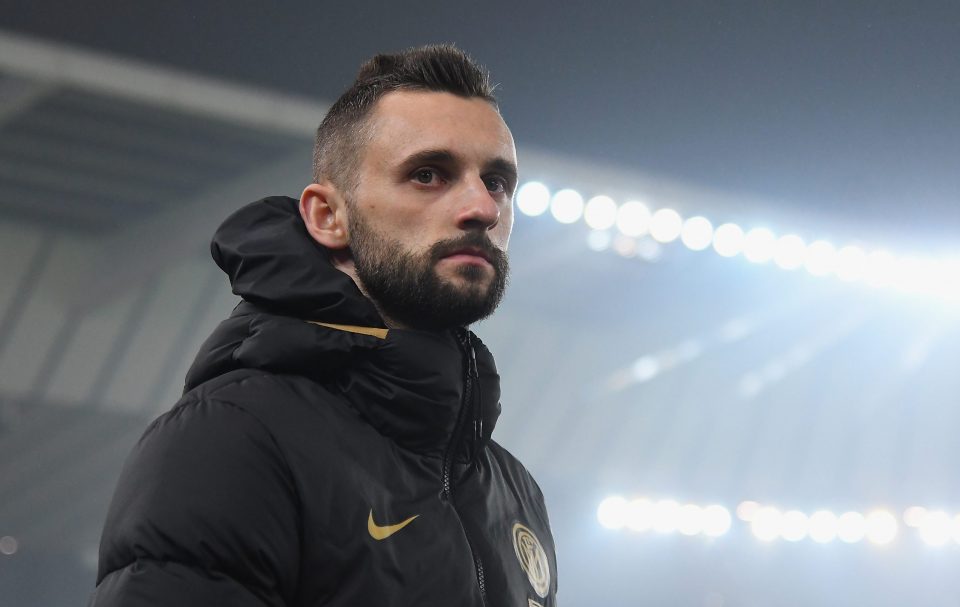 Inter CEO Beppe Marotta believes that the Nerazzurri will not need to make any exceptions to their overall model in order to come to an agreement on a contract extension for Marcelo Brozovic.
Speaking to the press outside of the "Regione Lombardia" meeting, the executive explained that the club feel that accommodating a new deal for the Croat will be entirely feasible.
Inter have already made two significant contract extensions official this season, securing the futures of Nicolo Barella and Lautaro Martinez until the summer of 2026.
Moreover, the club are expected to do likewise with defender Federico Dimarco in the near future, with an announcement expected in the coming days.
However, the situation of Brozovic has not yet been conclusively addressed, with the 29-year-old out of contract at the end of June 2022 and no agreement having yet been found on a new deal.
Marotta began by speaking about the start to the season made by the Nerazzurri, stating that "I am always optimistic and above all I am able to say that this was certainly what we aimed for."
"We knew that there would be some small difficulties in adapting to the new coach," he added, "but we expected to continue positively because the team reflects the quality of the coach."
"There is great peace of mind on the part of the owners in letting all the directors work securely," Marotta explained.
On the fact that the club has not yet extended with Brozovic, he stated that "These are assessments that are made in a strategic way, it is not the first time that a club has come face to face with this problem."
"He is one year from his contract expiring," the executive went on. "But this won't be something we have to compromise as long as the conditions continue to exist to go on together."
Marotta also spoke about the proposed new stadium to be built by Inter and AC Milan, stating that "I believe that the stadium represents for a club not only an asset with all the benefits that brings with it, but above all its home, for the fans and the team."
"And therefore we need to modernize and change it a bit," he added. "However, the conditions exist in Milan for this to be achieved – there is an active dialogue from both clubs, our part through Corporate CEO Antonello."
"The municipal administration have also been very understanding," he went on. "I believe and hope that we can realize this project soon."
And when asked about whether there are any updates from the club about the situation of Christian Eriksen, Marotta stated "Nothing new for now."